Hrithik Roshan is extremely proud of his father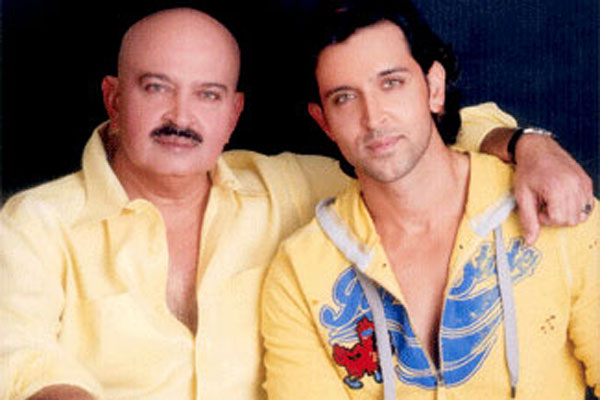 Bollywood was all about romance, tragedy, spreading awareness about a much needed social issue and then finally it was a source of entertainment. Sorry, it wasn't a source of entertainment; it was THE source of entertainment. Bollywood is one of the biggest mass media industry in the world and this quotient was further more upped by Rakesh Roshan when he started making superhero/sci-fic movies.
He is like the Steven Spielberg of Bollywood. He remade E.T. in Hindi and named it Koi…Mil Gaya and then that wasn't it. He also gave us brilliant sequels. And mind you, these movies aren't boring but are super interesting and worth watching in the cinemas!
Who better to understand the role than he Greek God of a son? Well, yes. Hrithik Roshans starred in two of his super hero movies and this son of his feels extremely hapy and proud of his daddy dearest. He says, "I thank my father for being the flag-bearer. I shudder to think that if he didn't exist, there would never be a superhero genre in our cinema. There would never be aliens in our cinema."
Further adding something super emotional, he says, "He has broken barriers and he has taken up missions which sound absolutely ridiculous and impossible in the beginning. People used to think that we were mad creating Jadoo, the mask and cape. But he made it possible. He gave the power of conviction. So for me he is the superhero. His face should be everywhere."
Sweet! But we are actually eagerly waiting for the release of Krrish which is set on a schedule on November 1st.