Aishwarya Rai and Abhishek Bachchan to star together?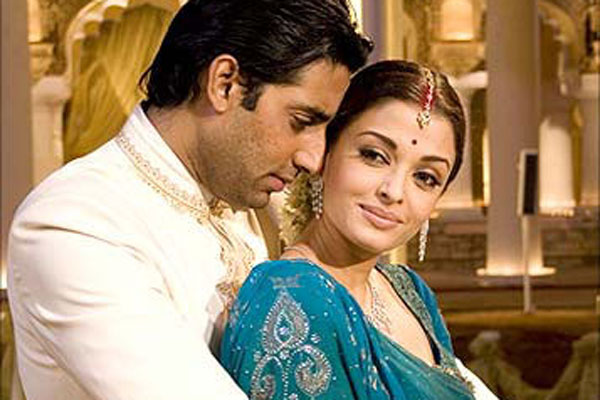 B-town is buzzing with rumours about Bollywood's hottest yet not so famous Jodi! Word is that Abhishek Bachcahn and his lovely wife, Aishwarya Rai Bachchan will be starring together in Prahlad Kakkar's Happy Anniversary.
Everyone was excited, well most of them and few had anticipations that their on-screen Jodi might fail like that of Bollywood's first couple. Yes yes, we are referring to Saif Ali Khan and Kareena Kapoor. Well, according to latest developments, they might not do the movie. What?! Yes.
Abhishek Bachchan recently said, "Prahlad is a very old friend of Aishwarya and even I know him through her. Prahlad has met both of us and has narrated his script's basic idea. We are still to hear the script and things are still to be confirmed." He further added, "It is premature to say anything as of now. Unfortunately, neither Aishwarya nor I can confirm anything. We have just decided to hear the script. As and when that is done, we'll let you know."
By the looks of it and by Abhishek Bachchan's sour statement, our guess is as good as yours. Though there is a probability of them doing the movie, they might not do it! Hmph!! We are so waiting for a movie which will star Ash in the leas role. Hope they do sign Happy Anniversary and make us all happy!