Top 5 Bollywood Actresses in Short Shorts
Shorts was a complete no when it used to be a choice of outfit in Bollywood movies. Since last 10 years this has changed as lots of actresses are not wearing it due to their super fit body and slim legs. Let's have a look at some of the top 5 of them where these stars sizzled the screen with their outfits –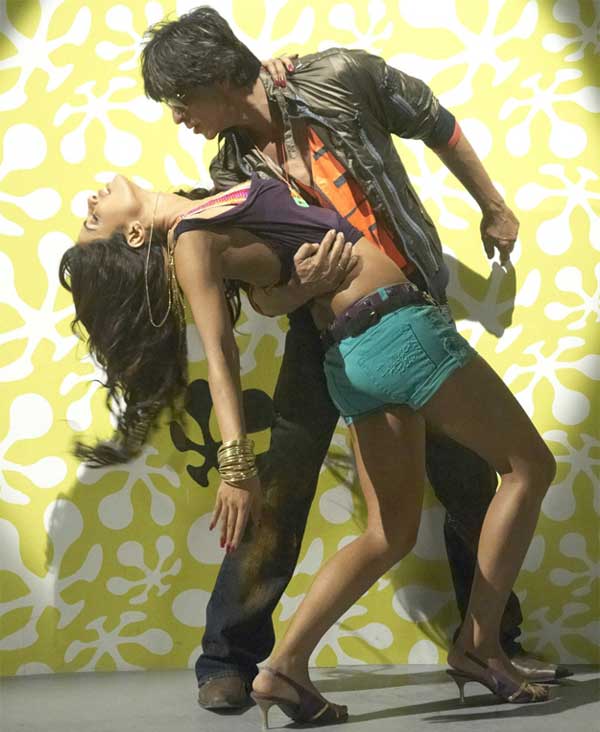 Priyanka Chopra in Billu Barber
She left a lasting impression in spite of her guest appearance in movie Billu Barber. She looked stunning in shorts where she donned this in a song "You Get Me Rockin Reeling" with Shahrukh Khan. One of the best looking actress in the industry looks good in whatever she wears be in sari in "desi girl" song of Dostana or this western outfit in Billu Barber.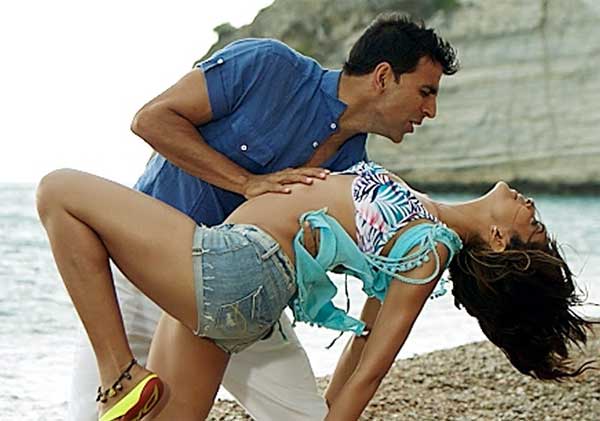 Deepika Padukone in Housefull
Deepika Padukone has one of the best figures in Bollywood due to which she looks good in body hugging dresses and no outfit looks vulgar on her. For 2013 she was named as style queen by prominent English daily Deccan Chronicle. She looked gorgeous in white shirt and denim shorts in this song for Housefull directed by Sajid Khan. It looks good to on her due to which she wore it inn lot of Bollywood events too.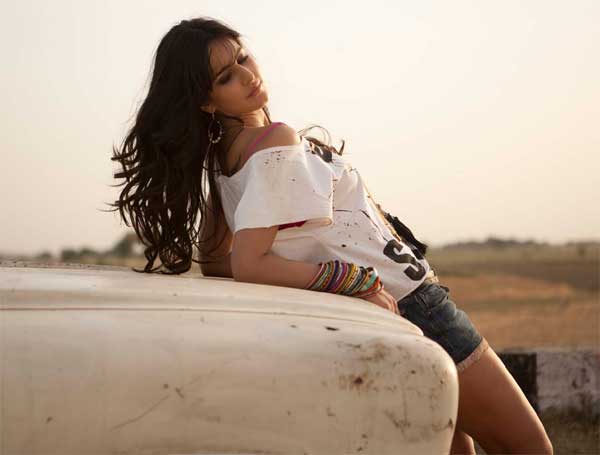 Katrina Kaif in 'Mere Brother Ki Dulhan'
She played tomboyish character in the movie "Mere Brother Ki Dulhan" with great ease and looked completely 'bindaas'. She played a role of rock star and looked completely like one. Due to the demand of the role she wore western outfit and looked stunning in whatever she tried. In this particular picture above she is wearing white t-shirt and denim shorts and no doubt she looks gorgeous.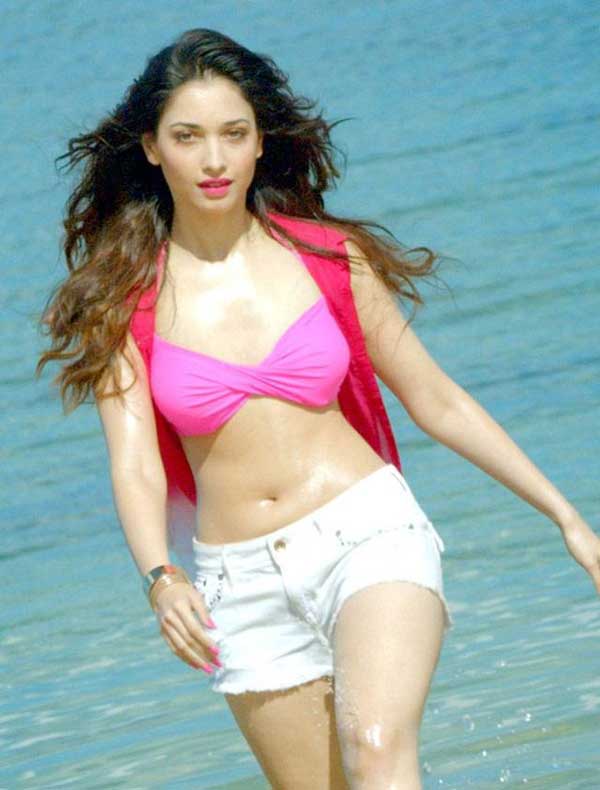 Tamannaah Bhatia in Housefull 2
She is a leading actress in south Indian movies and has become a known face in Bollywood movies too. She started with Himmatwala with Ajay Devgan. She is never shy in experimenting with her looks and outfits weather it is Kanchiwaram sari or some western outfit. She looks great here in Houseful 2 in white shorts.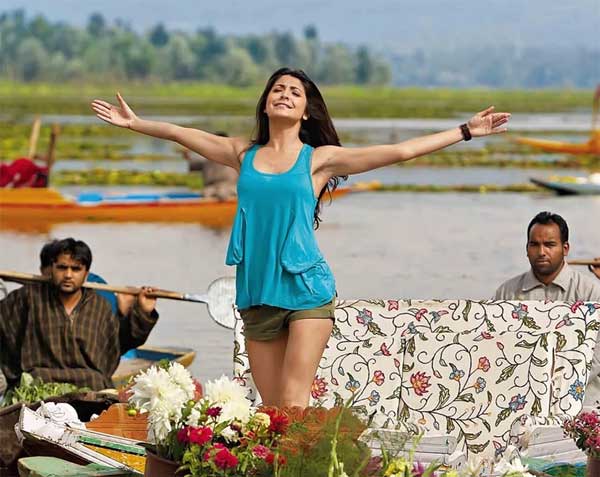 Anushka Sharma in Jab Tak Hai Jaan
She plays documentary filmmaker in 'Jab Tak Hai Jaan' with non other than badshah of bollywood Shah Rukh Khan. A Discovery channel intern with casual and sporty outlook, Anushka Sharma looked great in whatever she wore in the movie from tank tops to cargo pants to shorts and sleeveless tops as in above picture at Dal Lake Kashmir. She was consistent with her outfits throughout movie.