Top 5 High Neck Bollywood Blouses Design
Fashion Repeats Itself due to which you might not want to throw away clothes that are out of fashion as they would come back sooner or the later. High-neck blouse designs are back in fashion which could see with Bollywood celebrities too. The look stylish, sensuous and gives a vintage look. Lot of actresses could be seen wearing them in events. As the monsoon is here which will be followed by winter we might see more celebrities wearing them as these are great especially for winter.
Some of the celebrities who were recently spotted wearing them are Priyanka Chopra, Deepika Padukone, Aishwarya Rai, Sonam Kapoor and Divya Dutta.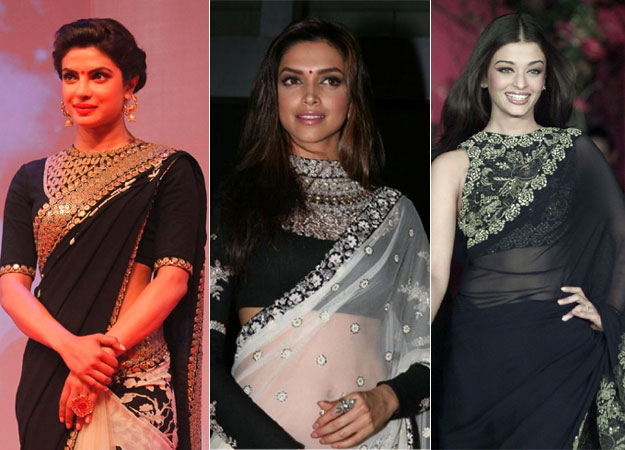 Priyanka Chopra – Designed by Sabyasachi Mukherjee, this beautiful black and cream half sari looks wonderful on Priyanka who is also wearing matching high neck blouse.
Deepika Padukone – Deepika is wearing a long sleeves high neck black blouse. With a matching cream color sari and floral border, she looks stunning in this outfit. Look closely and you would find that she is wearing minimum jewellery with this outfit.
Aishwarya Rai – She could be seen in above image wearing black chiffon sari with matching Black Blouse that has heavy embroidery. Due to the design of the blouse there is very little room for any necklace.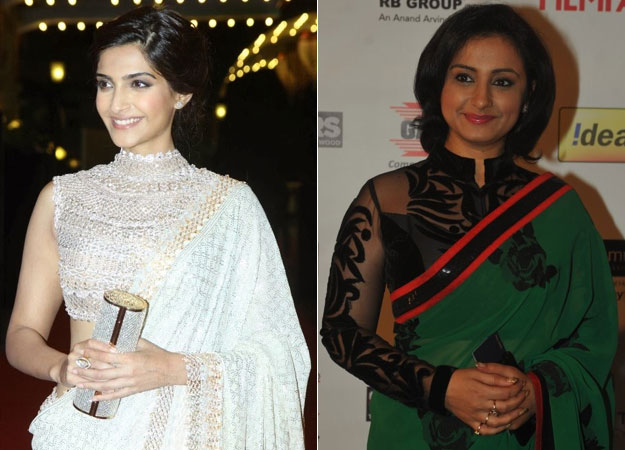 Sonam Kapoor – Sonam is wearing an Abu Sandeep creation here at the wedding reception of Ahana Deol. The way she look in this outfit proves that you do not need to wear low neck line to look stunning but could look great with this blouse too showing long and gorgeous neck which she has.
Divya Dutta – She looks great in this beautiful floral printed green georgette sari at Filmfare Awards party. The full sleeve black blouse is matching with sari border made out of with transparent cloth looks very good.